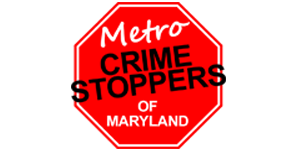 As we begin to close out 2017, it's a great time to sit back and reflect on the year.  Here at Metro Crime Stoppers we are thankful for many things.  We are thankful to our growing number of Facebook and Twitter followers who share our posts and help spread the word.  We are thankful for those who have the courage to call and/or text in a tip to help make their streets safer, and we are thankful for our local law enforcement agencies and their commitment to serve and protect even during tense times.
Metro Crime Stoppers needs your support to continue to offer a reward of up to $2,000 on crimes in the area.  That's why we're asking for you to join us for #GivingTuesday, November 28, 2017.  No donation is too small and 100% goes right into our reward fund.  There are no paid positions on the Metro Crime Stoppers board.  The volunteers give their time to work with the community and police with the hope that we all have a safer place to call home. Money raised on "Giving Tuesday" would be used to continue to pay out tips to those reporting crime in our area.  Did you know that since 1981 MCS has received over 14,000 tips and paid out in excess of a half million dollars in reward money?
Click here to learn how you can donate now, or join us for #GivingTuesday
About MCS:
Metro Crime Stoppers Inc.  Founded in 1981, Metro Crime Stoppers is an all citizen-volunteer organization actively supporting law enforcement agencies in solving crimes in our community.
MCS is a part of an international network of crime fighting organizations dedicated to reducing crime in our communities. Since its inception, MCS has been assisting law enforcement agencies by encouraging citizens to provide information on various crimes, anonymously, by calling our 24 hour hotline, visiting our web page or submitting a tip by Text. If the information provided leads to a felony arrest of those responsible for criminal acts, MCS pays a cash reward of up to $2000.00 to the informant. Our program encompasses Annapolis City, Baltimore City, Anne Arundel, Baltimore, Carroll, Harford and Queen Anne's Counties.
We are a 501 (c) (3) non-profit organization and all donations are tax deductible.
Learn more about donating to Metro Crime Stoppers by clicking here
Connect with Metro Crime Stoppers on Twitter @MCSMaryland