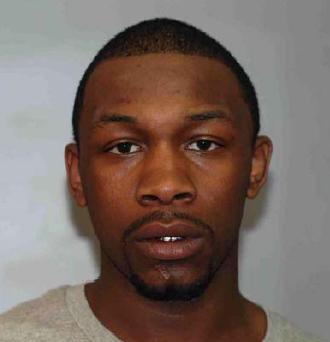 Report #: 11-6726
HICKS, RODELL JOSEPH
B/M 04/17/1988 5'08 155lbs
LKA: 891 WILSON ROAD
GLEN BURNIE, MD 21061
Mr Hicks is currently wanted with this agency for an attempted robbery and carjacking that occurred on Christmas Eve in the area of 1014 President Street, Annapolis. While using a Glen Burnie mailing address, Mr Hicks frequents the Harbor House, Robinwood, and Bens Drive communities.
MR HICKS HAS PREVIOUS HANDGUN CONVICTIONS AS WELL AS A PREVIOUS ESCAPE. ANY OFFICER ENCOUNTERING MR HICKS SHOULD USE CAUTION.
Mr Hicks has been charged with Assault 1st Degree; Assault 2nd Degree (2 counts); Attempted Carjacking; Attempted Robbery (2 counts) Destruction of Property; Reckless Endangerment; Attempted Theft; Rogue and Vagabond; and Attempted Auto Theft in reference to this case.