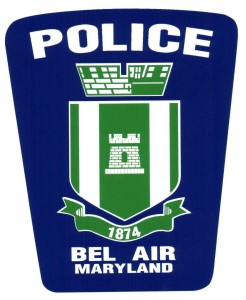 On Tuesday August 16 at approximately 5:48 am, Bel Air Police responded to the Bel Air Plaza mall parking-lot off of Route 1 (Baltimore Pike) and near Route 24 (Veteran's Memorial Highway) for an armed carjacking.
A Starbucks Coffee establishment (among other strip mall businesses) is located on the parking-lot. It was determined that two African American males approached the victim, an 87-year-old Bel Air resident, displayed a black handgun and forced him from his car, a 2015 BMW, 4 door, black. Another vehicle, a tan Toyota Avalon, was located in the parking-lot and was believed to be abandoned by the suspects prior to the carjacking. 
The abandoned Toyota Avalon was reported stolen in an armed carjacking on Thursday, August 11, 2016 from Baltimore City.  The victim's BMW was later recovered in west Baltimore City.
Anyone with information can submit a tip at 1-866-7-LOCK UP