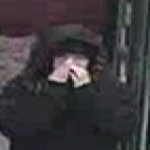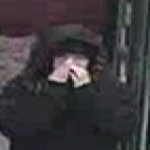 The Maryland State Police – Bel Air Barrack is investigating an armed robbery at the CVS Pharmacy, 1221 Churchville Road, Bel Air, MD on April 6, 2011 around 3:45AM. A white male, between 18-25 years of age, approx. 5 feet 7 inches tall and 160 pounds, entered the store while concealing his face. The suspect proceeded directly to the pharmacy and displayed a handgun at the pharmacist while demanding medications. The suspect fled from the store in an unknown direction. MSP CASE No. 11-53-003299.
Thanks to tips, this case has been solved. Read the complete story here.
Anyone with information about this crime is asked to call Crime Stoppers at 1-866-7LOCKUP or go to our website at www.metrocrimestoppers.org and submit your tip. You can text a tip to "CRIMES" (274637) by including "MCS" in your message.
Crime Stoppers does not use Caller ID or record telephone conversations. A special coding system protects the identity of the caller. Crime Stoppers also takes calls from persons with information about any felony. Information leading to the arrest and/or indictment of a felony suspect could qualify the caller for a reward as determined by the Crime Stoppers Board of Directors. For more information on Metro Crime Stoppers of Maryland, visit our website at www.metrocrimestoppers.org or call Crime Stoppers toll free at 1-866-7LOCKUP.