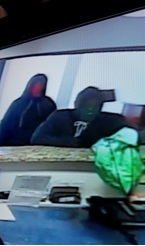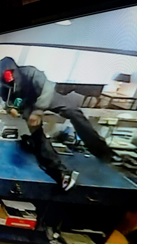 Maryland State Police Report #: 18-MSP-024591
On Sunday, June 10, 2018 at approximately 11:20 AM, Troopers from the Bel Air Barrack responded to the Motel 6 in Edgewood, Harford County, for an  Armed Robbery.
Three suspects described as young African American males wearing dark clothing, entered the Motel 6 office, brandishing handguns, and fled the scene. The suspects ran to a waiting vehicle driven by a fourth suspect, described as a 17-30 year old bearded African American male wearing a white tank top.
The vehicle, a black compact Kia sedan with tinted windows, a chrome grille, and "Maryland Flag" license plates, fled southbound from the scene on Edgewood Road.