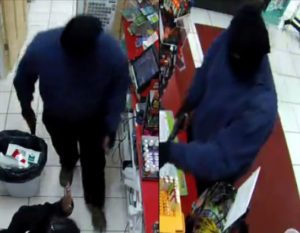 Report #: 17-MSP-002212
On Sunday, January 15, 2017 at approximately 7:44 PM, troopers from the North East Barrack responded to the Pantry One Mart convenience store for an armed robbery.  The store is located at 1897 Conowingo RD, Rising Sun, Maryland.
One suspect entered the store and brandished a semi-automatic handgun and took an undisclosed amount of US currency from within the store.
The suspect then fled the store in an unknown direction.