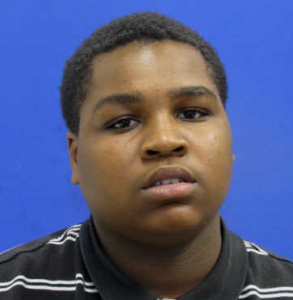 Update: arrest made
Sixteen year old Troy Lamonta Bradner is charged with two counts of first degree murder and related charges for a homicide that happened on West Lafayette Avenue.
Original Story:
On February 20, 2016, at approximately 1:40pm, officers were called to the 2300 block of W. Lafayette Avenue for a report of a shooting. When officers arrived they found two males suffering from gunshot wounds. Both victims were transported to an area hospital where they died from their injuries.
Investigators believe both victims were sitting inside of a car when they were shot by an unknown shooter or shooters.