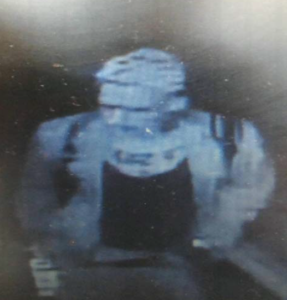 Anne Arundel County police are hoping you can make something out of this photo that will help them local this man.
He's wanted after a car was stolen June 29th from the Ferndale Shell station at 7177 Baltimore Annapolis Boulevard in Glen Burnie.
The subject was wearing a black back pack and riding a skate board in the area prior to the theft. He's wearing a white beanie cap and may have tattoos on his chest.
The vehicle was recovered about a 1/2 mile away in the 300 Block of Vista Avenue, Glen Burnie. Anyone who is familiar with, or can help identify the above subject is asked to contact Det. Valentin (CID)410-222-3423 (R.A.T.T)410-887-6247.
As always you can submit a tip with Metro Crime Stoppers at 1-866-7-LOCK UP.