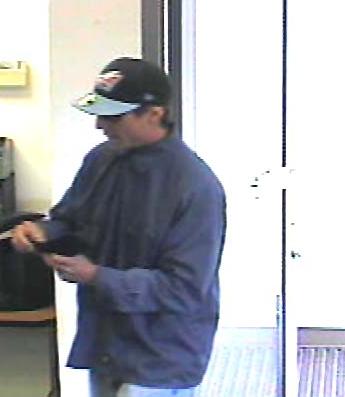 On Tuesday, April 10, 2012 at approximately 3:15pm, Harford County Sheriff's Office deputies and Havre de Grace police officers responded to the Cecil Bank in the 1600 block of Pulaski Highway for a bank robbery in progress. 
The suspect described as a white male in his mid 40's approximately 5'8" – 5'9" tall clean shaven wearing a dark baseball cap, blue shirt and blue jeans entered the bank, approached the teller, and demanded money.  The bank robber fled the bank on foot in an unknown direction with an undisclosed amount of cash.  No one was injured during the robbery.
This case has been closed by arrests!