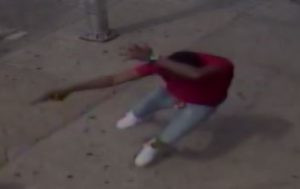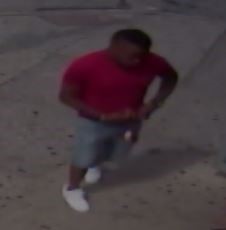 Police have released these images in reference to the shooting that occurred on July 12, 2017 at 10:38am hours in the 1200 block of Milton Avenue.
Detectives are attempting to identify this individual. He is a medium/muscular build, B/M wearing pink/maroon t-shirt, light blue jean shorts, white tennis shoes.  He also has a "Mohawk" style haircut.
The suspect is seen shooting victim several times and then flees the area on foot.  It also appears he speaks to people before the shooting so he may frequent that area.
If your tip to Metro Crime Stoppers leads to an arrest and indictment in this case you may be eligible for a cash reward of up to $2,000.  Submit a tip at 1-866-7-LOCKUP.