Report #: 2011-099379
Harford County Sheriff's Office Deputies responded to the KFC restaurant located at 2008 Pulaski Highway on Saturday June 4th at 10:42 PM for a report of an armed robbery and a stabbing. The victim, a 21 year old female was robbed at gunpoint and then stabbed with a knife in the shoulder before the suspects fled the scene. The suspects are described as follows:
1. Black Male, wearing all dark colored clothing, and a blue New York Yankees baseball hat, black collar length curly hair, carrying a large knife. 2. Black male, wearing all dark clothing and a dark bandanna or mask up to and covering the nose, close cut black hair, carrying a black semi-automatic handgun.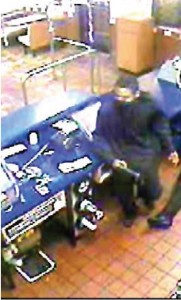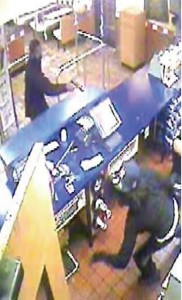 UPDATE:
The Harford County Sheriff's Office has released new information regarding a June 4 armed robbery at a Kentucky Fried Chicken in Edgewood.
Police recovered a black nylong drawstring bag with a KCCN FM100 Radio logo.  A radio station in Honolulu, Hawaii.