Report #: 2011-69231
Harford County Sheriff's Office deputies responded to the 1800 block of Pulaski Highway – Edgewood Laundromat, at approximately 3am on Monday April 18th for a report of an armed robbery.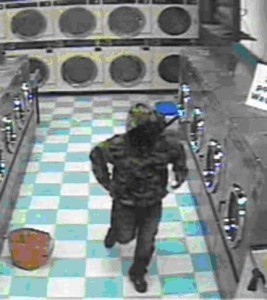 The victim, a 38 year old female from Edgewood, MD, reported that a woman approached the door of the Laundromat. When the victim opened the door, two masked male suspects rushed into the facility, knocked the victim to the ground. The suspects are described as follows:
Black Male wearing black hooded sweatshirt, blue jeans and white tennis shoes.
Black Male wearing camouflage hooded jacket, blue jeans and black shoes.
Black Female wearing a black hooded sweatshirt, brown shorts and white tennis shoes.
The suspects fled on foot in an unknown direction.