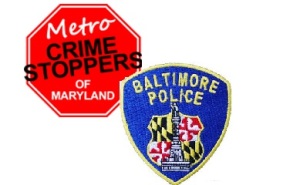 GUN BOUNTY PROGRAM
The Baltimore Police Department and Metro Crime Stoppers will be partnering on the Gun Bounty Program. Clear Channel also assisted greatly by providing electronic billboards to advertise the program. The details are as follows:
The program is only for the City of Baltimore, not other jurisdictions that participate in the Metro Crime Stoppers Program.

Tipsters will be paid $500 per illegal, functioning firearm recovered; $500 per felony gun arrest; up to $2000 total per tipster/tip.

If you have a tip concerning an illegal, functioning firearm, and provide an applicable tip, you can provide the information anonymously and receive a cash reward.
[youtube http://www.youtube.com/watch?v=LIlJoXSpkG0&w=560&h=315]