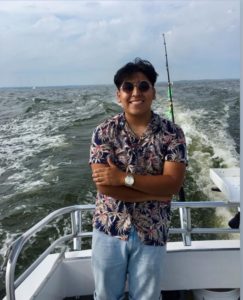 Baltimore City Police are looking for information after the murder of Manuel Luis Jr. He was shot and killed inside his car on the 4700 block of Lock Raven Boulevard.
Police said Luis was leaving his campus around 2 a.m. to visit family when he was approached by two people who attempted to rob him and then shot him.
Baltimore media reports Manuel Luis Jr. was a business major at Morgan State University.
You can submit an anonymous tip to Metro Crime Stoppers at 1-866-7-LOCK UP or click here to submit a tip.  If your tip leads to an arrest and charges filed in this case you could be eligible for a reward of up to $4,000.