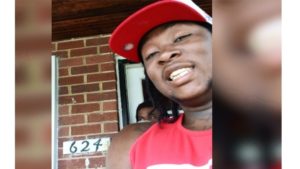 Baltimore County Police have identified the man who died after being shot in Halethorpe  as 23-year-old Phillip Alvin Jones III of the 600 block of Queensgate Road 21229.
Jones and another man were shot as they sat in a car in the 2500 block of Gehb Avenue 21227 on March 29, 2015. Jones died at an area hospital; the other man was transported to an area hospital where his current condition is unknown.
This incident remains under investigation by the Baltimore County Police Homicide Unit.
Anyone with information on this incident is asked to call police at 410-307-2020 or Metro Crime Stoppers at 1-866-7LOCKUP. The reward is up to $2000.00 for information that leads to an arrest and conviction against the person or persons who killed Phillip Alvin Jones.