Baltimore police searching for tips in June murder in the Southern District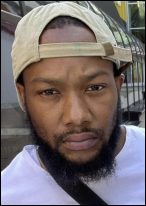 On June 28, 2023 Mr. Frissell Townes Jr. was shot and killed in the 2600 block of West Patapsco Avenue in Baltimore's Southern District.
The shooting happened just before 9pm on a Wednesday night.
When police got on scene they found Townes, who was 38 years old, suffering from multiple gunshot wounds.
Anyone with information can submit a tip through Metro Crime Stoppers at 1-866-7-LOCKUP or by clicking here.  If your tip comes through Metro Crime Stoppers you may be eligible for a reward up to $8,000.  Tips to Metro Crime Stoppers are anonymous.