Man wanted for robbing a postal worker in Baltimore City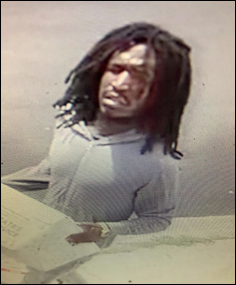 Baltimore City Police have released a photo of a man wanted for robbing a postal worker back on July 26, 2023.
The robbery happened at 3:30pm in the area of 50 Stonecroft Road.  Police were called to the area for the commercial robbery of a postal worker and a mail van.
Detectives are hoping to identify the man pictured in connection with this incident.
Submit a tip at 1-866-7-LOCKUP. All tips that come through Metro Crime Stoppers remain anonymous. You can also submit an anonymous tip here.