Reward for information on who murdered Travon Bradford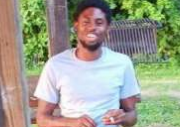 Baltimore City Police and Metro Crime Stoppers have an $8,000 reward for information that leads to an arrest and charges in the murder of Travon Bradford.
Bradford, who was 35, was shot and killed in the 500 block of East Patapsco Avenue.
If you have information on his murder submit a tip at 1-866-7-LOCKUP or submit a tip right here.  Tips through Metro Crime Stoppers are anonymous.