Sister searching for closure in 1996 Cold Case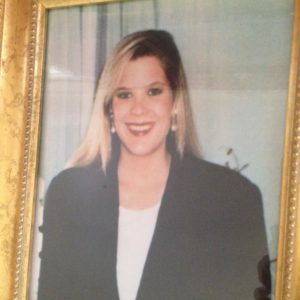 March 2, 1996 is a day that still remains a mystery for the family of Joann "Jody" LeCornu and the Baltimore County detectives investigating her murder.  Jody, who was just 23 years old, was in Towson in a plaza on the 6300 block of York Road, she was in her car, when she was shot in the back.  Somehow she was able to drive her car, across the street, to another shopping plaza, where sadly she died.
Witnesses tell detectives that, in that final shopping plaza, a man  reached into Jody's car and took something out, and then took off heading south on York Road.
Metro Crime Stoppers is hoping renewed awareness and an increased reward will get people talking about Jody again.  The reward, for information that leads to an arrest and conviction in this case now stands at $32,000.
Submit a tip at 1-866-7-LOCK UP. You may also text "MCS" plus your tip to CRIMES (274637). All tips received through Metro Crime Stoppers will remain anonymous.
Jody's sister, Jenny has talked with Metro Crime Stoppers and shared the photos below.  We know someone knows something, please help Jody's sister find peace.