COLD CASE: Who murdered Chef Michael Bates?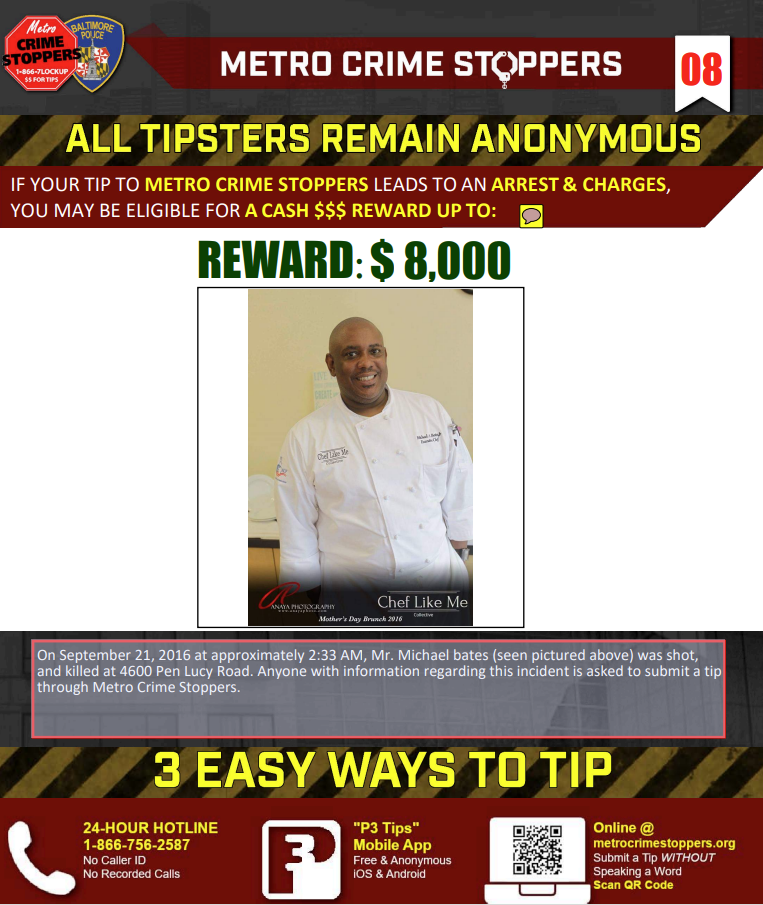 A case from 2016 has Baltimore City Detectives still searching for clues, and that is where you come in.
Mr. Michael Bates, who was a chef in Baltimore, was murdered September 21, 2016 in the 4600 block of Pen Lucy Road. He was in front of his home, in Southwest Baltimore, when he was murdered.
There is an $8,000 reward in this case.  Submit a tip to Metro Crime Stoppers at 1-866-7-LOCKUP.  Tips to Metro Crime Stoppers are anonymous.